Silver Lining Solar designs, finances, installs and maintains commercial solar electric systems for businesses and non-profits in the New York Tri-State area, including Northern NJ. Whether you're looking to add a solar carport to your parking area, turn your roof into a source of clean renewable energy, or are interested in building a ground mounted solar array on an unshaded piece of property, you've found a partner that shares your goals and is ready to help. We've assembled a top-notch team of solar professionals to get your solar energy system properly designed, financed, engineered, permitted, rebate approved, installed, interconnected, inspected, commissioned, and maintained. Silver Lining Solar does it all so that you can continue to concentrate on what you do best–running your business.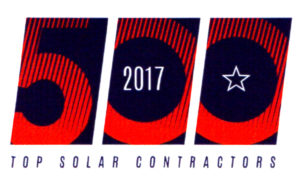 "Thanks to Silver Lining Solar, not only does Mt. St. Michael Academy save hundreds of dollars every month on our electric bill, we've done so without any upfront cost. Silver Lining Solar made sure that every step involved in going solar progressed smoothly, and they showed a real commitment to helping our students understand how solar energy works and the role it plays in our school's mission. We couldn't have asked for a better solar partner."

It was a pleasure working with Barrett and his team on our office solar project. From design concept to system installation, each step of the way was clearly explained which helped set our expectations. Since we went "live", our system has produced more electricity than estimated which is improving the financial benefits as well as providing us with clean, renewable energy. Another example of how Barrett under-promised and over-delivered!

Your knowledge and expertise in the field of solar energy was invaluable to the project and your patience in teaching us was amazing. With your help we have completed integrating Solar energy into our facility and are currently developing curriculum to incorporate solar energy into our science classes. We would heartily recommend Silver Lining Solar to other schools and businesses looking to save money on their electric bills as well as assist with the environment.

...extremely knowledgeable, responsive, hard-working and personable.
Brightening the Future of Your Business With Solar Energy